Products Description
PRODUCTS DECRIPTION:
JAW CRUSHER SPARE PARTS is manufactured with high manganese steel Mn13Cr2, Mn18Cr2, Mn22Cr2 or Manganese steel with special alloy and heat-treatment process. JAW CRUSHER SPARE PARTS has a working life of 10%-15% longer than those made of traditional manganese steel. As per the feedback from customers, the good performance of JAW CRUSHER SPARE PARTS in different working condition greatly decreased the time of examination & repair and the use-cost.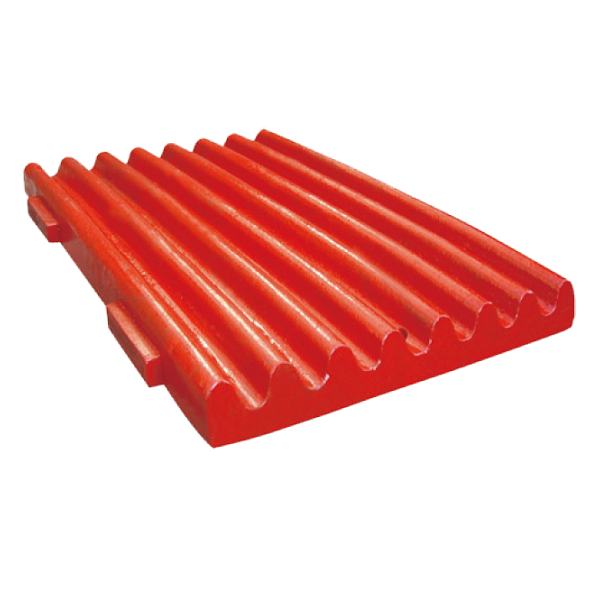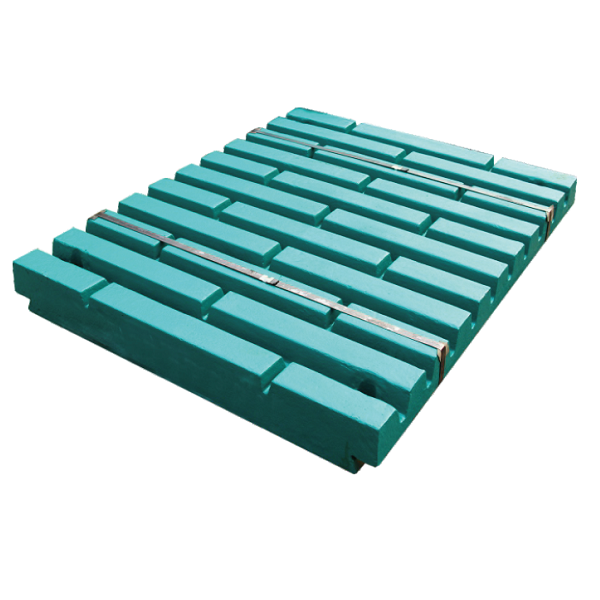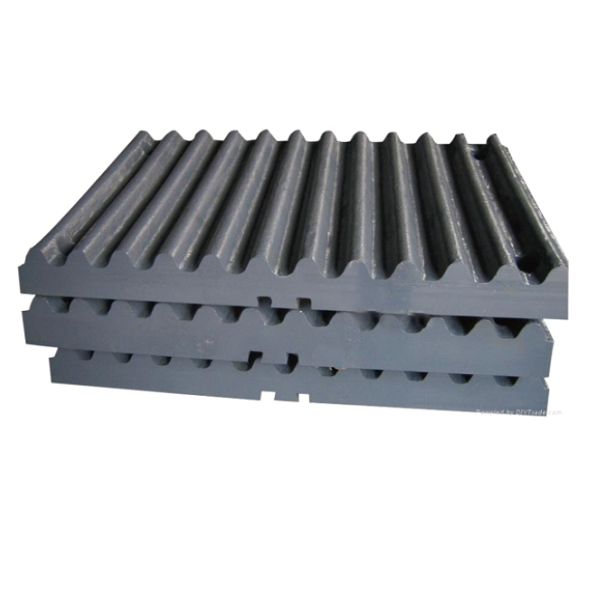 Metso, Sandvik, Barmac, SVEDALA, Omnicone, EXTEC, Maxtrak, Keestrack, Symons, Hazemag, Cedarapids, Telsmith, McCloskey, Trio, Powerscreen, Kleemann, Terex, Pegson, Kue Ken, Parker, Shanbao, SBM, Zenith, LIMING, MINYU and other famous brands.
Metso C63 C80C96 C105 C106 C110C125C200C140C145 C160 C200 C3054 LT105 LT106 LT110 LT125
Sandvik JM806 JM907 JM1108 (CJ411) JM1206 JM1208 (CJ412) JM1211 (CJ612) JM1312 (CJ613) JM1511 (CJ615) JM11 JM1513 (CJ815) J1175 QJ240 QJ340 QJ341
Terex Pegson Metrotrak 900X600, Premietrak 1165/XA400/XR400, Premietrak1180 Powerscreen XA400S/XR400S. Parker Rocksledger 900X600, Rocksledger 1100X650, Rocksledger 1100X800, Rocksledger 1300X1050
Terex Jaques JW40, JW42, JW55, 5445ST, 6050ST, 5048H, 6048H, 4236H, 3624H Finlay J-1160, J1175, C1540
Shanbao, SBM, Shanghai Zenith, Henan Liming, Shuangquan, Shenyang, Vipeak, Yifan, etc PE250X400,PE400X600, PE150X750, PE250X750, PE250X1000, PE250X1200, PE300X1300, PE500X750,PE600X900, PE750X1060, PE900X1200, PE1200X1500.
PEW250X1000,PEW250X1200, PEW400X600 PEW760X1100, PEW860X1100, PEW1100X1200. CJ2031 CJ2440 CJ3040 CJ3343 CJ3749 CJ4255 CJ4763 CJ5971 CJ7183
Product Package of JAW CRUSHER SPARE PARTS
Steel Pallet and Customized according to special packing requirement.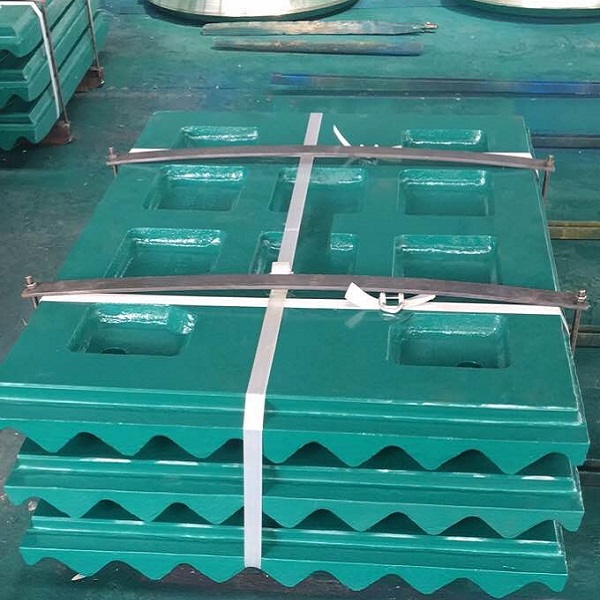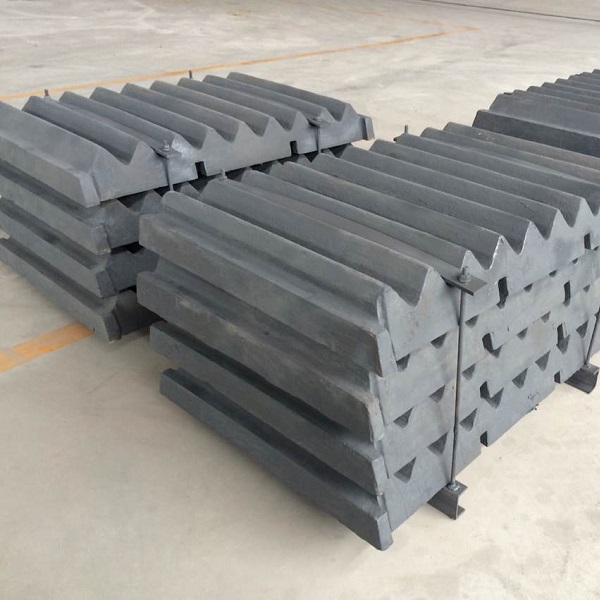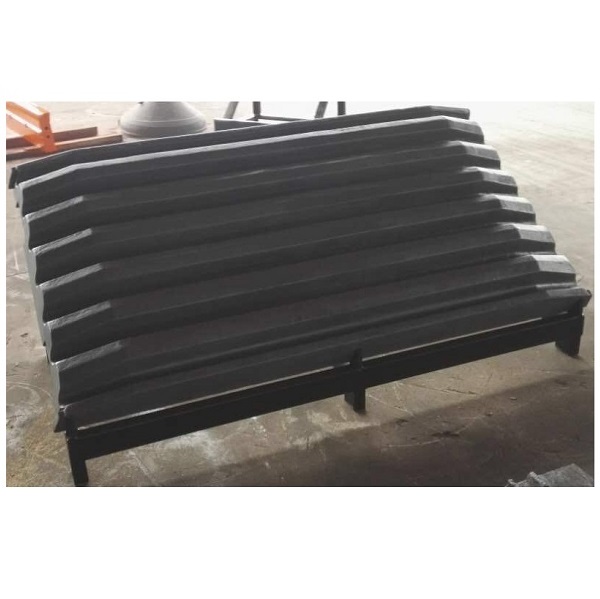 Application of JAW CRUSHER SPARE PARTS
Jaw crusher is a primary crushing machine in the crushing plant. Our JAW CRUSHER SPARE PARTS are widely used in the mining industry, stone crushing plant, aggregate / quarry plant, construction industry and others.
Jaw crushers are mainly used as primary crushers. Their main purpose is to reduce the material to a small enough size that it can be transported by conveyors to the next crushing stages.
As the name suggest, jaw crushers reduce rock and other materials between a fixed and a moving jaw. The moving jaw is mounted on a pitman that has a reciprocating motion, and the fixed jaw stays put. When the material runs between the two jaws, the jaws compress larger boulders into smaller pieces.
There are two basic types of jaw crushers: single toggle and double toggle. In the single toggle jaw crusher, an eccentric shaft is on the top of the crusher. Shaft rotation causes, along with the toggle plate, a compressive action.
A double toggle crusher has two shafts and two toggle plates. The first shaft is a pivoting shaft on the top of the crusher, while the other is an eccentric shaft that drives both toggle plates. The chewing movement, which causes compression at both material intake and discharge, gives the single toggle jaw better capacity, compared to a double toggle jaw of similar size. Metso's jaw crushers are all single toggle.