Products Description
Products Description of HAMMERS / SHREDDER HAMMER
HAMMERS / SHREDDER HAMMER is manufactured with high chrome white iron steel Cr20, Cr26, Cr28, Cr30; high chrome with special alloy or High Manganese steel Mn13Cr2, Mn18Cr2, Mn22Cr2, high manganese with special alloy. which employ the external refining technology effectively reduced the harmful elements, impurity, oxygen and hydrogen harm, greatly enhanced the abrasion resistance and impact toughness of the steel. Using proprietary metamorphic agent for modification treatment, fine grains, improve carbide configuration and distribution, and to improves the abrasion resistance and tenacity. After heat treatment
process, the hardness of HAMMERS / SHREDDER HAMMER can reach to HRC25-65.
MAIN BRANDS SUPPORT:
Metso, Sandvik, Barmac, SVEDALA, Omnicone, EXTEC, Maxtrak, Keestrack, Symons, Hazemag, Cedarapids, Telsmith, McCloskey, Trio, Powerscreen, Kleemann, Terex, Pegson, Kue Ken, Parker, Shanbao, SBM, Zenith, LIMING, MINYU and other famous brands.

AS PER CUSTOMERS' DRAWINGS AND TECHNOLOGY REQUIREMENT.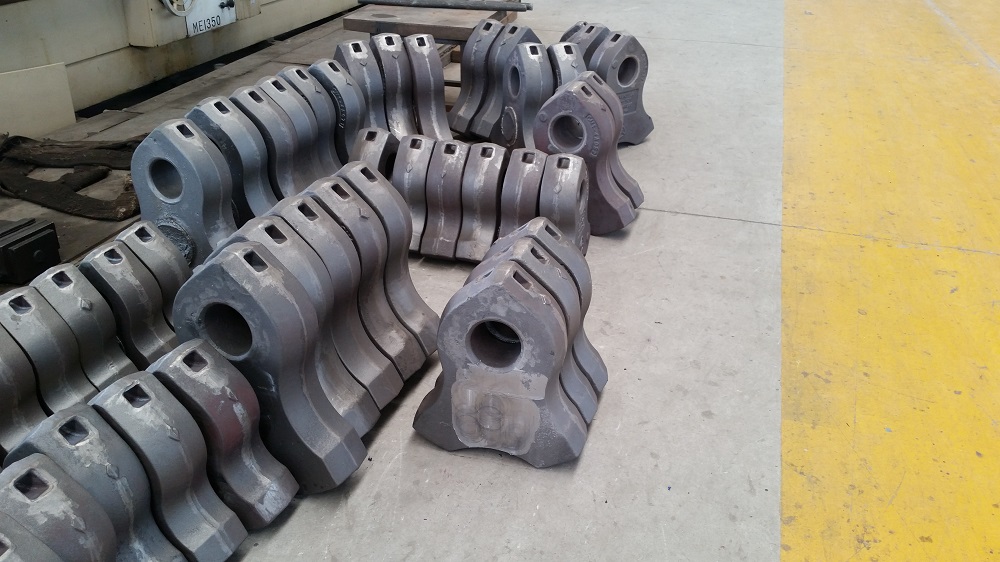 Product Package of HAMMERS / SHREDDER HAMMER
Steel Pallet. and Customized according to special packing requirement
Application of HAMMERS / SHREDDER HAMMER
Metal crusher is an important equipment in metal recycle metal material and recycle concrete production, road-building and construction waste recycle etc. Our HAMMERS / SHREDDER HAMMER are widely used in the mining industry, stone crushing plant, aggregate / quarry plant, construction /metal industry and others.